Prices
| | | |
| --- | --- | --- |
| | General1 or 2 people | Additional person |
| Bungalow "Nature" : 1 to 6 people | 11 000 Frs TTC | 2 600 Frs TTC |
| Bungalow "Zen" : 1 to 5 people | 11 000 Frs TTC | 2 600 Frs TTC |
| Bungalow "Tour du monde" : 1 to 8 people | 12 000 Frs TTC | 2 600 Frs TTC |
| Bungalow "Récif" : 1 to 2 people | 9 000 Frs TTC | No |
| Bungalow "Broussard" : 1 to 2 people | 9 000 Frs TTC | No |
| Bungalow "Summer" : 1 people | 7 500 Frs TTC | No |
Additional person:
2 600 FCFP per night, subject to availability of bungalows. Children under 2 years old are welcome free of charge and a cot with sheets, can be installed on request (1000 cfp).
Extra linen change:
1500 CFP / Bed
Extra housekeeping:
2 500 CFP These rates include all costs related to the payment by credit card CB, Visa or Mastercard and all taxes in effect at the time of booking.
Food Prices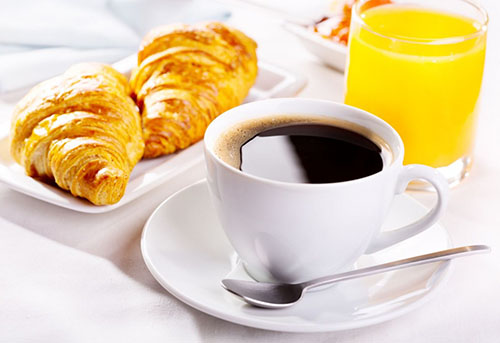 Only on booking
| | | |
| --- | --- | --- |
| | Adult | Children's menu(-12 YO) |
| Continental Breakfast (ON BOOKING) | 1 500 Frs TTC | 900 Frs TTC |
| American Breakfast (ON BOOKING) | 2 500 Frs TTC | 1 500 Frs TTC |
| Meal (dish + dessert) | 2 500 Frs TTC | 1 500 Frs TTC |
Breakfast every morning of the week (Monday to Sunday) from 6:30 to 9:00 am:
A hot drink of choice, toast, local jams, pastries and fruit juice.
The meal every night of the week (Monday to Sunday) from 19:00:
Farm products and local cuisine.
Prices
| | |
| --- | --- |
| | Prices |
| Petanque | FREE |
| Visit the farmhouse | FREE |
| Pony ride | See on the spot |
| Walking tour on the "loop of Koniambo".(12km, 490 m altitude) | FREE |
TERMS
Reservations: Reservations can be made by phone, email or mail. They are confirmed after receipt of a deposit of 50% paid by check or transfer or by credit card directly by phone. The reservation will be effective upon receipt of this deposit. Cancellation: The lodging takes in all the cases of cancellation 1 000 CFP of expenses of file. In the event of cancellation in the 15 days preceding the arrival, the lodging deducts 50% of the total amount of the reservation (that is, the deposit) but undertakes not to collect these expenses if the reservation of another customer allows the institution to offset the losses charged by this cancellation. Attention, the cancellation must be declared by Mail so that there is no dispute of delay. If a withdrawal arrives on the day of your arrival or during your stay, no refund will be made. Check in - Check out: Accommodations are available from 14:00 on the day of arrival and must be vacated no later than 10:30 on the day of departure. Additional persons: The Gîte reserves the right to refuse access to the accommodation or to terminate it if the maximum number of persons provided for accommodation is not respected. Also, the introduction of any foreign person to the reservation (visitor) must be reported. Methods of payment: The Gîte accepts payments by check (CFP only), cash (CFP only) or credit cards CB, Visa or Mastercard. Pets: pets are not allowed at the Koniambo guesthouse.